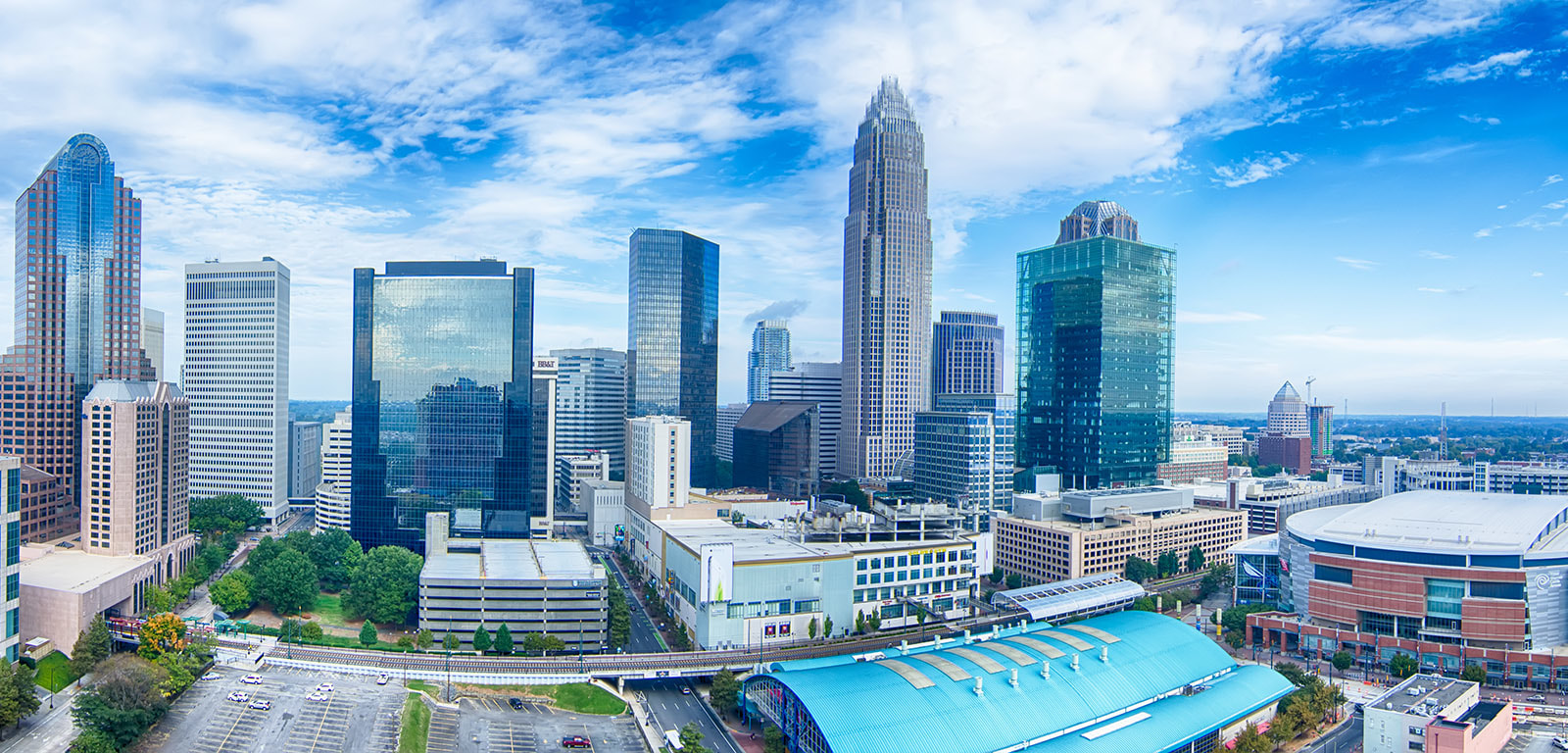 The charm of Charlotte isn't just in its skyline or its buzzing neighborhoods. It's also in its dynamic digital landscape, led by numerous web design agencies. Each agency boasts its unique strengths, methodologies, and aesthetics. While the city is brimming with talent, not every of web design companies in Charlotte provides identical services. Some might excel in e-commerce design, while others might be wizards at interactive interfaces. To truly understand the diversity, we need to delve deep into the heart of Charlotte's web design scene.
Diversity Among Web design companies in Charlotte
One of the standout niches in Charlotte's web design arena revolves around e-commerce. As online shopping continues to dominate the market, several web design firms in the city have established themselves as e-commerce maestros. They don't just build websites; they craft online shopping experiences. Prioritizing user experience, these agencies emphasize intuitive site navigation, captivating product visuals, and seamless transaction processes. Their aim is simple: captivate potential customers from the first click and guide them effortlessly to checkout.
Parallel to these e-commerce specialists, a significant faction of Charlotte's web design community sings the praises of WordPress. These firms cater to clients who seek flexibility, scalability, and a touch of personalization. Given WordPress's expansive ecosystem, these agencies employ their profound knowledge to customize themes and integrate plugins tailored to their client's unique needs. Their services aren't just about crafting sites; they are about harnessing the power of WordPress to build digital platforms that can grow and evolve with a business.
But Charlotte's versatility doesn't end here. A dedicated cluster of web design companies in Charlotte has chosen to align themselves with the medical sector. These firms understand that healthcare isn't just about service but also about trust. With this in mind, they meticulously design websites that adhere to medical compliances, are easy for patients to navigate, and exude a sense of professionalism and care. From local clinics and renowned hospitals to medical equipment sellers, these agencies are committed to crafting sites that serve both medical professionals and their patients.
In essence, Charlotte's web design landscape is a mirror reflection of its vibrant and diverse spirit. It's a city where every industry, be it retail, tech, or healthcare, can find a digital partner that resonates with its vision and goals. And as the digital age advances, Charlotte's web design community is poised to evolve, adapt, and continue its legacy of excellence.
Next notable segment of web design companies in Charlotte zeroes in on the art of front-page design with logos. These firms understand the pivotal role a homepage plays in making a first impression. It's not just about aesthetics; it's about capturing a brand's ethos in a single page. They craft bespoke logos that encapsulate the brand's identity and pair it with front-page designs that are visually compelling, ensuring visitors are instantly captivated upon landing.
On a different spectrum, there are companies in Charlotte that have carved out a niche exclusively around Search Engine Optimization (SEO). In the age of digital marketing, having a visually appealing website is only half the battle. These agencies know the value of visibility. Specializing solely in SEO, they deploy advanced strategies, rigorous keyword research, and quality content creation to ensure their clients' websites don't just look good but also rank high on search engines, bringing in organic traffic and potential clients.
Yet another specialized segment in Charlotte's web design realm caters to local government bodies. Recognizing the unique requirements and sensitivities of public sector entities, these firms provide tailored design services that strike the right balance between functionality and formal aesthetics. Whether it's a city council site, a public service portal, or a community outreach platform, they ensure that the designs are accessible, user-friendly, and imbued with a sense of civic responsibility.
The choice you might be looking for
In the diverse tapestry of Charlotte's web design industry, Above Bits LLC emerges as a unique entity, setting itself apart from the crowd. While many local firms have found their niche by specializing in specific areas, Above Bits LLC has charted a different course, opting for a holistic approach without compromising on quality or expertise.
At its core, Above Bits LLC believes in versatility. Unlike firms that focus exclusively on front-page designs, SEO optimization, or specific sectors, Above Bits embraces a broader spectrum. They offer services that range from logo and front-page design to in-depth SEO strategies, and even specialized designs for varied sectors, including local governments. What truly makes them stand out, however, is their ability to maintain the highest quality across all these services. It's not just about offering everything; it's about excelling in everything they offer.
This commitment to comprehensive excellence is rooted in their decades of experience in the industry. Every project they undertake is infused with the wisdom and insights gathered over the years. Their seasoned team brings a wealth of knowledge to the table, ensuring that clients benefit from tried-and-tested strategies while also enjoying innovative solutions tailored to the modern digital landscape.
Moreover, Above Bits LLC is not just about delivering projects. It's about forging partnerships. Every client, regardless of the size or scope of their project, is treated with the utmost respect and dedication. Their decades-long journey in the realm of web design has instilled in them the values of trust, integrity, and unwavering commitment to excellence.
In conclusion, while Charlotte boasts a plethora of specialized web design firms, Above Bits LLC stands as a beacon for those seeking a one-stop solution without any compromises. Their comprehensive services, backed by decades of experience, make them a premier choice for businesses and organizations that demand nothing but the best. Don't think its possible? Try yourself and you will be surprised.