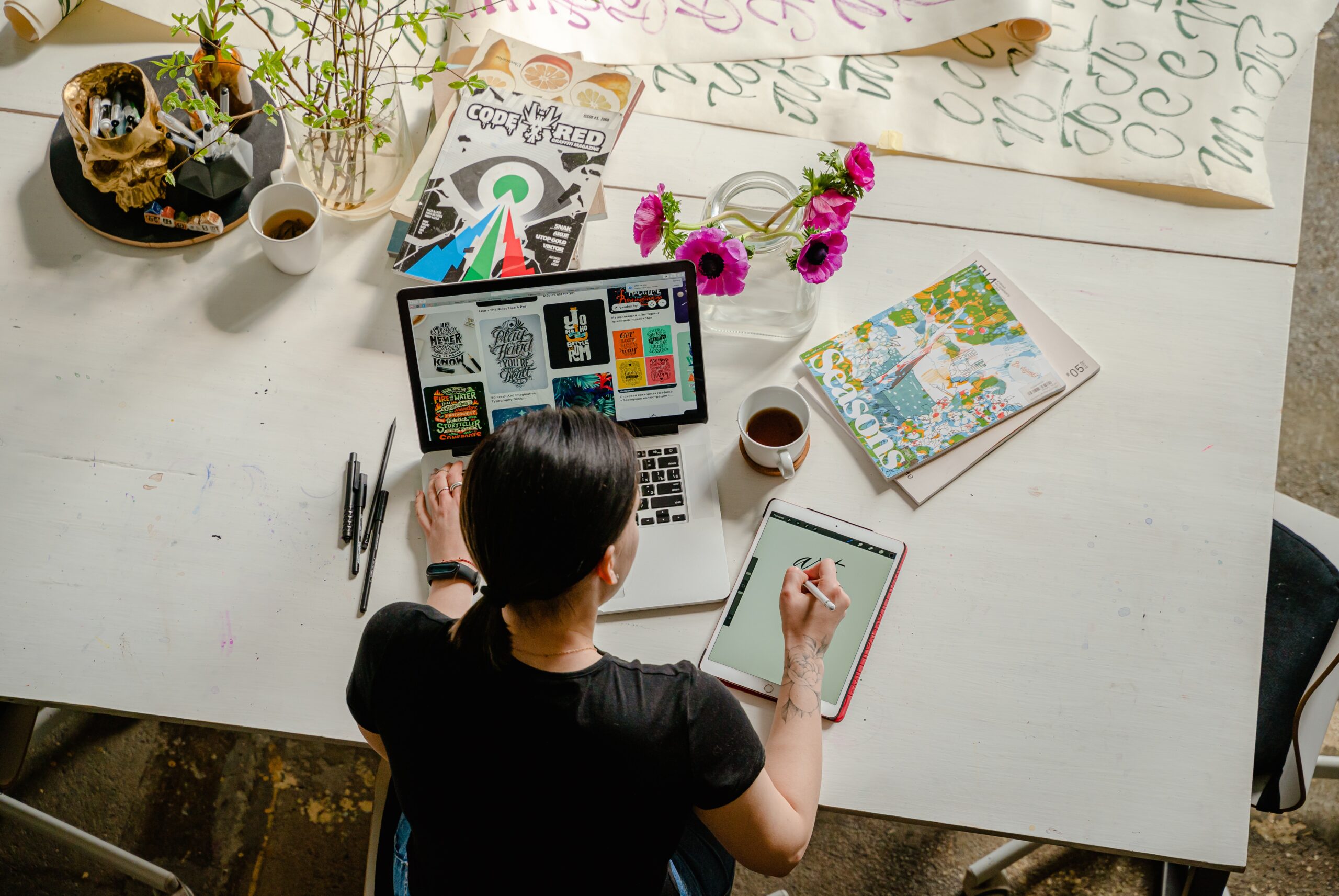 In the sprawling, digital realm of Charlotte, where every business looks to establish its presence with innovation and flair, the quest for the perfect web design partner can often be accompanied by budgetary concerns. Yet, the pursuit ends here because Above Bits LLC is the Charlotte web design company you've been ardently seeking – seamlessly blending affordability with excellence.
Top-Notch Charlotte Web Design Without Breaking the Bank
While our commitment to quality and innovation remains unwavering, Above Bits LLC is acutely aware of the financial constraints many businesses face. That's why we've introduced a pricing model that's as attractive as our designs. Starting at a mere $35 an hour, we've shattered the myth that premium design comes with a premium price tag.
More Than Just Design – A Charlotte Web Design Digital Revolution
Above Bits LLC isn't just about dazzling visuals in the realm of Charlotte Web Design; it's a vision transformed into reality. We understand that a website isn't merely about aesthetics; it's about encapsulating your brand, narrating your journey, and leaving a lasting impression on every visitor, all without exhausting your budget.
Our team of designers and developers, specializing in Charlotte Web Design, are artisans, adeptly merging functionality with creativity. They ensure your website is not only a sight to behold but also a hub of user-centric experience, resonating with the unique pulse of the Queen City.
Technology Meets Affordability
In a rapidly evolving digital era, the essence of a successful online venture isn't just hinged on having a digital footprint, but on having one that's both technologically advanced and economically viable. In this context, Above Bits LLC emerges as a beacon of hope for many businesses.
Redefining the Myth of Cost vs. Quality:
There's a prevailing notion in the industry that premium quality invariably comes with a hefty price tag. Above Bits LLC, however, challenges this narrative. Through efficient processes, expertise, and a deep understanding of the digital domain, the company ensures that top-tier services are accessible without breaking the bank.
Harnessing the Power of Cutting-Edge Tools:
The digital realm is ever-changing, with newer tools and technologies coming to the forefront almost daily. Above Bits LLC stays ahead of the curve, continually updating its toolkit to incorporate the latest and best in web design technology. This ensures that clients always get state-of-the-art solutions.
Craftsmanship at Its Best:
At Above Bits LLC, web design is not just about coding or layout. It's an art form. Every project is approached with the finesse of a craftsman, molding the client's vision into a digital reality. The result? Websites that are not just functional but are also aesthetically pleasing, resonating with the target audience.
Affordability Without Compromises:
One might wonder how the company maintains affordability without cutting corners. The secret lies in their streamlined processes, economies of scale, and a dedicated team that believes in delivering value. By eliminating redundancies and optimizing workflows, Above Bits LLC ensures that clients get the best bang for their buck.
The Client-Centric Approach:
Above Bits LLC operates with a singular focus – client satisfaction. Every project, irrespective of its scale or budget, is treated with the same level of dedication. This commitment to excellence ensures that the final output always exceeds expectations, without any undue financial strain on the client.
Your Partner in Fiscal and Digital Success
Collaboration is at our core. By working hand in hand with you, our interactive approach ensures your insights play a defining role in the design process. Your passion combined with our affordable expertise ensures a digital partnership like no other.
Accessibility for All – In Design and Pricing
Above Bits LLC firmly believes the digital world should be for everyone. Our designs cater to every demographic, ensuring accessibility for all. And our pricing? Equally inclusive. Whether you're a startup on a shoestring budget or an established enterprise, we've got a package tailored for you.
Future-Ready Without Future Debt
With the dynamic nature of the digital realm, a future-ready design is vital. Above Bits LLC not only anticipates tomorrow's trends but does so without imposing hefty charges. Our designs are both contemporary and affordable, ensuring they stand the test of time without straining your resources.
Wrapping Up
In the vast and competitive horizon of Charlotte's digital realm, Above Bits LLC emerges as a beacon for those seeking quality without compromise, and excellence without extravagance. With our affordable rates starting at $35 an hour, you've found the Charlotte web design company you were looking for, ready to propel your brand into the digital limelight without denting your budget.
FAQs
Q: What does the starting price of $35 an hour include?
A: The starting price of $35 an hour covers the basic web design services. This includes a consultation, conceptual design, and revisions based on client feedback. More intricate features and functionalities may have different pricing, which we can discuss during the consultation phase.
Q: Are there any hidden fees or additional charges beyond the hourly rate?
A: No, we believe in transparency. The hourly rate is what you pay for the specified services. However, should your project require additional features or third-party integrations not covered in the initial agreement, we'll discuss and finalize any additional costs upfront.
Q: How long does a typical website design project take?
A: The duration of a web design project varies depending on the complexity and client requirements. A basic website can take anywhere from a few days to a couple of weeks, while more complex sites might take longer. We always provide a timeline estimate during the initial consultation.
Q: Do you offer post-launch support and maintenance?
A: Absolutely! We believe in nurturing lasting relationships with our clients. We offer various post-launch support and maintenance packages to ensure your website remains up-to-date and functional.
Q: Can I see some of your previous work?
A: Certainly. Our portfolio showcases a diverse range of projects we've undertaken for clients across different sectors. Feel free to browse it on our website or ask us directly, and we'd be happy to share relevant samples.
Q: How do I get started with Above Bits LLC for my web design needs?
A: It's simple! Reach out to us via our contact page, email, or phone. We'll set up a consultation to discuss your needs, vision, and how we can help bring your digital dreams to life.
Q: Why should I choose Above Bits LLC over other web design companies in Charlotte?
A: Our blend of affordability, expertise, and a holistic approach to web design sets us apart. We don't just design websites; we craft digital experiences tailored to your brand and audience, all while keeping your budget in mind.
Q: Do you offer services beyond web design?
A: Yes, we offer a range of digital services including SEO optimization, content creation, e-commerce solutions, and more. Talk to us about your broader digital needs, and we'll craft a comprehensive solution for you.
We hope this FAQ section provides clarity about our services and ethos. If you have any more questions, don't hesitate to get in touch. Above Bits LLC is always here to assist and guide you on your digital journey.